Posted on
By Kiah Nagasaka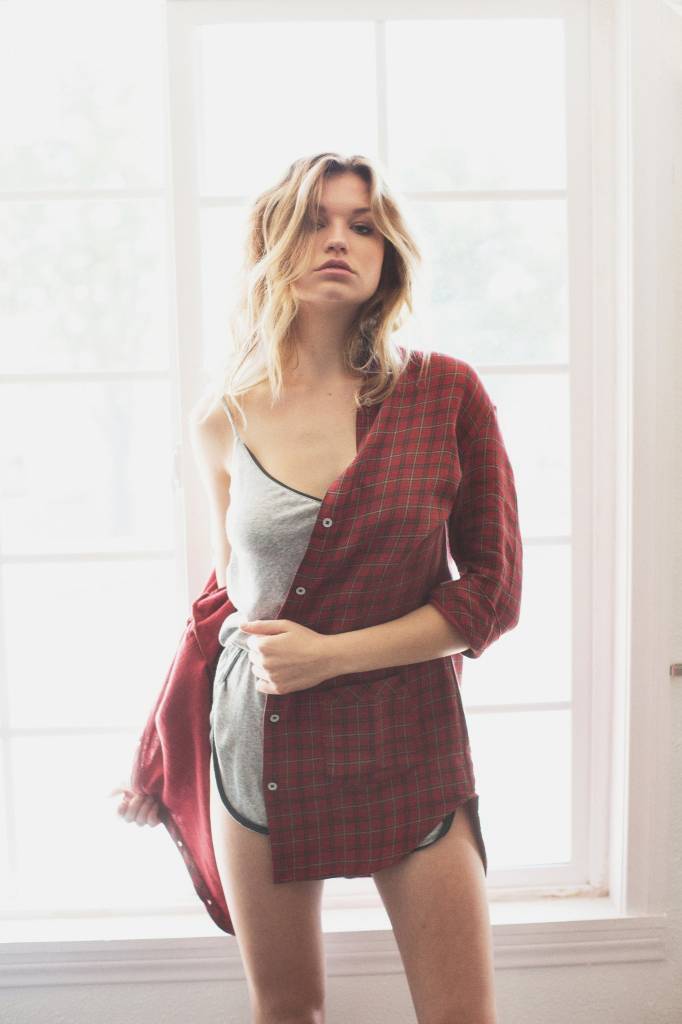 A guide to lounging in style this fall.
October is the first month where things finally start to feel like fall. Temperatures drop and the leaves begin to change color. Here in Portland, clouds and rain become the norm this time of year. Whether you love or hate rainy days, the truth is; sometimes life is easier spent indoors. So in the spirit of fall, it's time to cozy up with that book you've been meaning to read, binge watch some Netflix, or simply pass the time snoozing. Whatever your lounge activity is, you'll surely find comfort in our sumptuous loungewear in gorgeous fall colors.
A timeless loungewear must: Anderson's oversized Jo flannel shirt made from 100% cotton vintage flannel. 
The Cozy Time Collection from Eberjey is back and it's comfier than ever, throw this robe on and be instantly enveloped in its buttery, soft embrace. Also comes in navy.
Stella McCartney's beautifully tailored and classic silk Poppy Snoozing Pj Set will have you hoping someone stops by unexpectedly and catches you in your pajamas.
Skin Worldwide is synonymous with luxurious natural fibers. The Ina Tunic is 100% cotton and is truly stunning in the small details that have been painstakingly designed.
Lastly, Eberjey's Helgi Plane Cardi is a loungewear heavyweight. Soft enough to be worn in bed but warm enough to be worn outside.
These pieces highlighted are only the tip of the iceberg - shop online or stop by the shop to see all the other loungewear we've been getting in this month!