Posted on
By Sarah Wizemann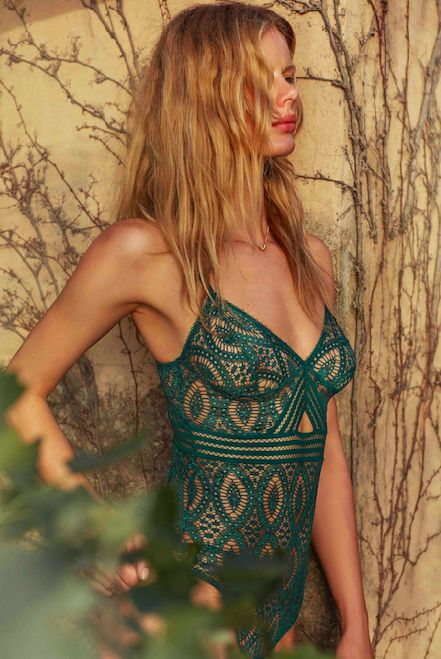 Read about the inspiration for our upcoming event celebrating 10 years of Lille.
Like everyone, I've been experiencing a lot of fatigue, anxiety and anger about the current political climate. I was getting so agitated by my Facebook News Feed and found myself wasting a lot of energy being upset about all the abuses of power, so I decided to put my efforts in a positive direction. As a small business owner in a luxury market, retail can often feel very disheartening and trivial when there are such bigger issues at stake. Especially as a mother, I started to think, "How can I make what I do every day (selling beauty to the world, one hand made bra at a time) make sense and serve the greater good," and that's how this event sprang up. We have held fundraisers before, but I've never been more determined to raise every possible dollar I can and put it towards a good cause. There are so many causes and organizations that are in danger of being eliminated by the Republican Administration, from the EPA to the NEA/NEH, and I'm very motivated by the work that is being done by the ACLU, but Planned Parenthood makes a lot of sense for Lille, as we are all about female empowerment. The store was founded to be an alternative to stores that impose a male view on women's foundation garments—to be closer to who we are. It's very in line with the PP mission. I also wanted to bring women together to celebrate 10 years of independent, female-driven design, and to remind all of us that artists like Ela (the Turkish designer of Else) will persevere in the face of this adversity and continue to bring beauty to the world, no matter how hard the current Administration tries to stop them.
Get your tickets now:
https://www.eventbrite.com/e/bodies-empowered-lilles-10th-anniversary-planned-parenthood-fundraiser-tickets-32981243788
Bid on the auction now:
https://www.charityauctionstoday.com/auctions/bodies-empowered-1808
Donations from:
Lille Boutique, Else, Stella McCartney, Heidi Klum Intimates, Eberjey, Samantha Chang, Underprotection, For Love and Lemons, Malia Mills, Lonely, Thistle and Spire, Fortnight, Only Hearts, NDA, Skin, Upper Metal Class, Base Range, White Rabbit, Madi Apparel, Mary Young, Timpa, Miel, Belabumbum, Yasmine Eslami, Wolf Circus, Elizabeth Dye, Bishop's Barber Shop, Jupiter Hotel, De Stijl Salon, Skin by Marywynn, Liza Rietz, BOET, Antica Terra Vineyard, OKO Portland, Knot Springs, Love Hive Yoga, Modest Mouse, Proper Salon, Lindsey Marla Lynch, Megan Hanley, Ruth Shively, Carla McHattie, Ellen Julia Brown, Petra Winnwalker, Gild Shoes, Halo Shoes, She Bop, White Bird, Voicebox Karaoke, Viscount Dance Studio, Juniper and the Sea, Urban Waxx, Polliwog, Oui Presse, Metro, Doula My Soul, Portland Juice Co., Måurice, Vivienne Kitchen, Pok Pok, Yakuza, DOC, Nonna, Una, Luce, Navarre, Angel Face, Corrina Repp, Lululemon, Charlie Hilton, Blouse, Seven Sisters, Jess Beebe, Barre 3....and more.
Fashion Show Production by Elizabeth Mollo
Special Thanks to:
Holocene, DJ Gregarious, Marissa Sullivan, Portland Mercury, Kris Mesner, Brian Kessler, Alan Wizemann, Lille Staff